The exhibition life in New York museums is varied and contradictory.
There are exhibitions that are quite strange and unpleasant, like pictures of American beau monde with a display of causal places. But we are conservative people and let's walk through the exhibitions that are aesthetically close to us.
"Beyond Light – 19th Century Danish Art." I can't stop telling my tourists that artists explore color, light and movement in their art. Today is a lesson in light perception. Danish light is very similar to Peter's. The Scandinavian nature of light is not bright, blurry.
Twilight makes nature brighter, and the artist adds more dark colors to contrast the white Scandinavian nights. The day is translucent and mostly gray. The hulk of a ruined ship is like the bones of a leviathan thrown ashore. The sea brings back our mortal bodies, and our shattered hopes. The cartoon from my childhood about the Argonauts and the ruined ship on shore comes to mind.
Denmark, once a great maritime power, whose domain still includes the giant Greenland, lost its greatness and became a small provincial country in Europe. She gave to the world the Queen of England and the Tsarina of the Russian Empire. Its beautiful castles even today delight contemporaries (at the end I will put pictures – Frederiksborg Palace). And inspired Shakespeare. Kronborg Castle is not in the exposition, but it was there that Shakespeare placed Prince Hamlet.
But let's go back to the 19th century in the artist's studio. We are immersed in Vermeer's world of light. Light helps create life, from photosynthesis to the volume of an image. The sense of light speaks to the author's professionalism. But like all Scandinavians tortured by the beloved, but a little dull nature and 50 shades of gray, we all fly like butterflies to light and warmth.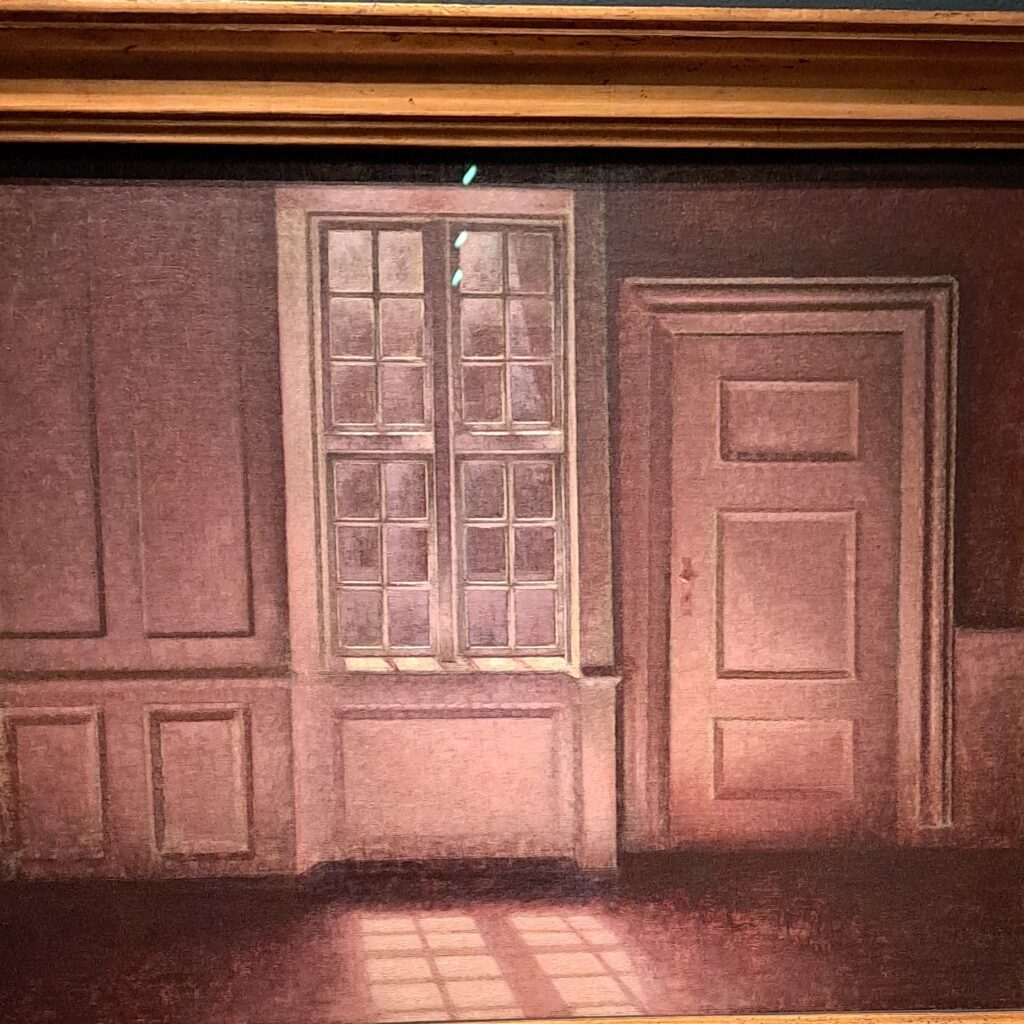 And how strikingly different light sensation under the bright sun of Italy and Greece. Antique ruins on the background of the unreal blue sky, not diluted with a single spot of clouds look festive. Like a sip of energy so needed in this world. Many thanks to the curators of the exhibition for the proper and systematic organization of the exhibition. For me, the ultimate in curatorial work is an idea that is readily apparent on viewing.