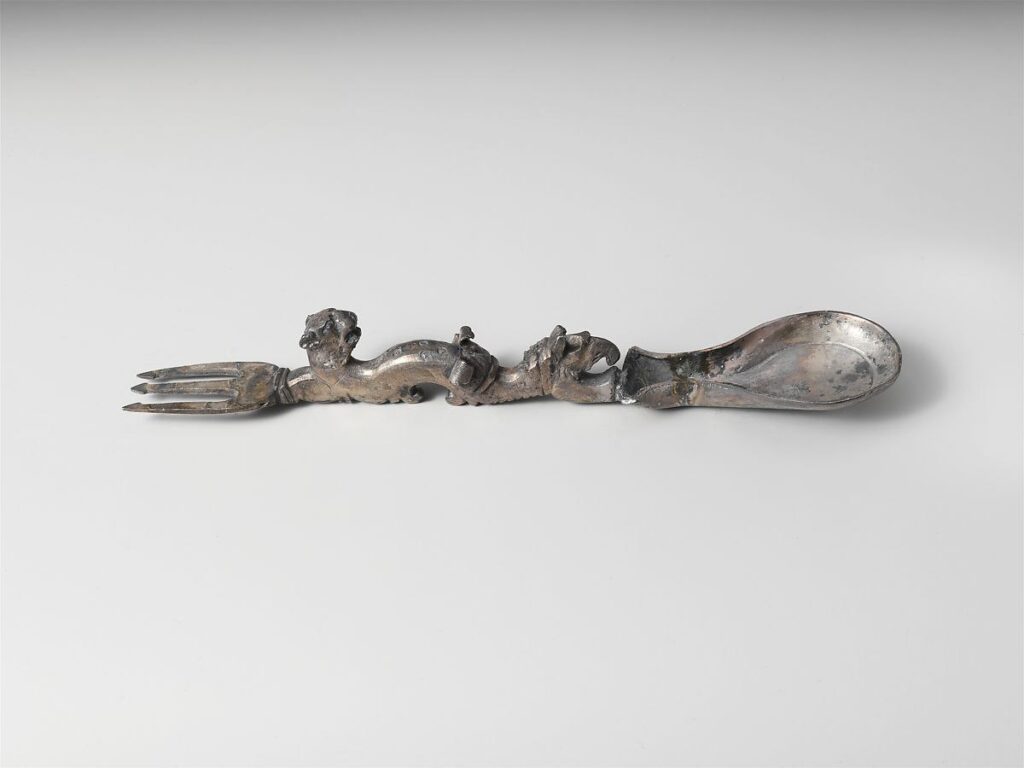 Very interesting utilitarian household items At times they look modern, but we should not forget that these items are often up to 2,000,000 years old
It is impossible to say exactly when and by whom the first fork was created. According to one of the versions suggested by the Internet, the history of the fork begins in the Middle East in the IX century. The history of forks in the Middle East goes back to the 9th century.
According to another version, the history of the fork begins in Byzantium in 1072. It was invented by Princess Maria of Iversa, a Byzantine princess, who considered eating with her hands to be humiliating. The first fork she made was of gold. The mother-of-pearl inlay was a decoration for the ivory handle.
Apparently all these pseudo-researchers did not roam the halls of the Metropolitan Museum of Art. Before us (96) Silver spoon and fork c. 3rd century AD
This elegant and unusual eating implement can be used as both a spoon and a fork, the latter designed more to take food from a serving dish than to eat from one's own plate. The handle is decorated with a spotted panther, an animal often associated with the god Dionysus.